Coffin Sprays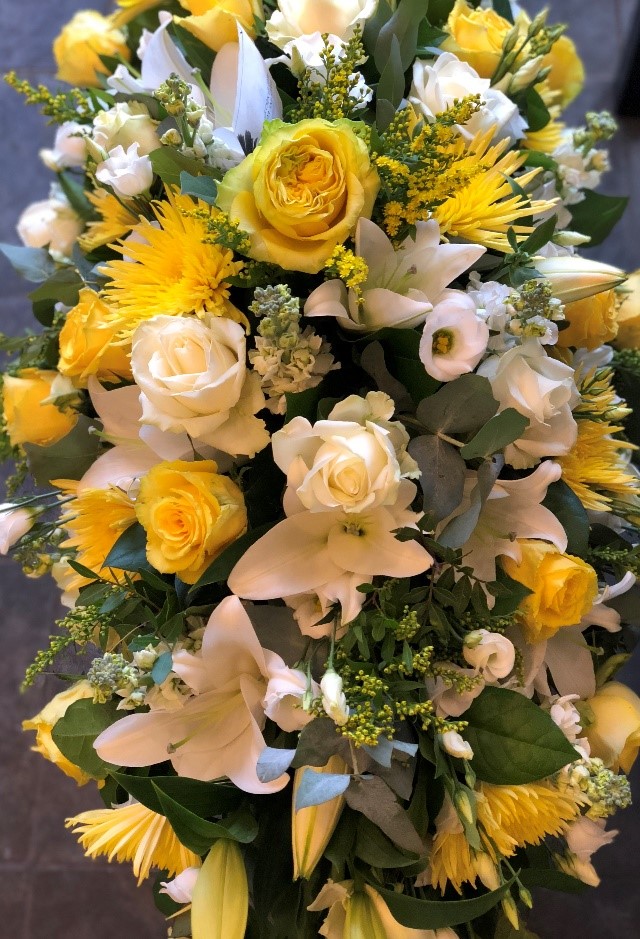 Coffin sprays are given by the next of Kin and are placed on top of the coffin.
Please see our gallery for examples of our work.
So that we can provide that personal service, please call 07899 893270 to discuss and order.
3ft - £135
4ft - £185
5ft - £235
6ft - £285
Coffin Sprays require a minimum of 5 days to order.